Three teens, Emma Axelrod, Elena Tsemberis and Sammi Siegel recently launched a successful campaign to have a female moderator for the 2012 presidential debates. The three teen girls from New Jersey began their quest after learning in a high school civics class that no woman has moderated a general election presidential debate since Carole Simpson in 1992. That was four years before they were born.
The Change.org petition garnered over 180,000 signatures.
"Men are no more capable of performing these tasks than women — but for the last two decades, only men have been given the job.
Women and men will never be truly equal in our country until they're one and the same in positions of power and both visible in politics.  We need to take immediate action in order to move towards this change. There is no reason why a woman shouldn't have a chance to show what she's capable of by moderating debates in the upcoming election."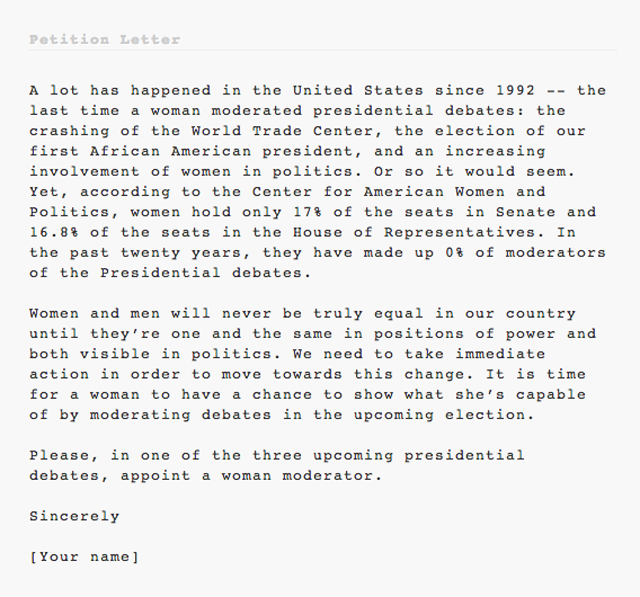 The girls also launched a second petition calling for the Obama and Romney campaigns to support the call for a female moderator for the debates.
On August 13, the Commission on Presidential Debates announced that CNN's Candy Crowley will moderate the second presidential debate on October 16.

Image via here.
Thanks for the tip Jenn Nielson!