Letter in memory of River Phoenix, who died in Hollywood outside The Viper Room Night Club on 31 October 1993. Photo by Tina Gerson.
The Fourth Sex: Adolescent Extremes was a 2003 exhibition and catalogue curated by Raf Simons on the impact of adolescence on contemporary visual culture.  The book archived advertisements, fashion designers, artists and filmmakers who worked with youth.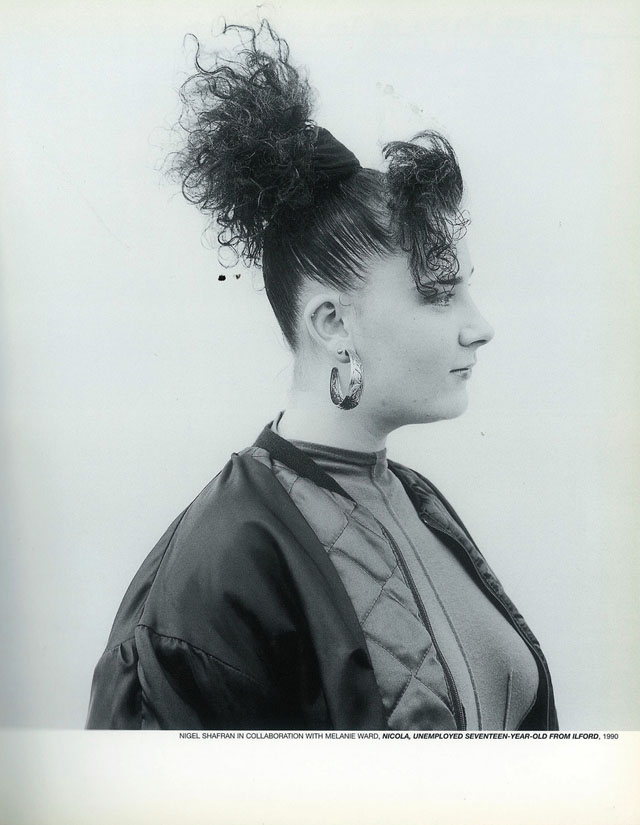 Nigel Shafran in collaboration with Melanie Ward, Nicola, Unemployed 17-year-old from Ilford, 1990.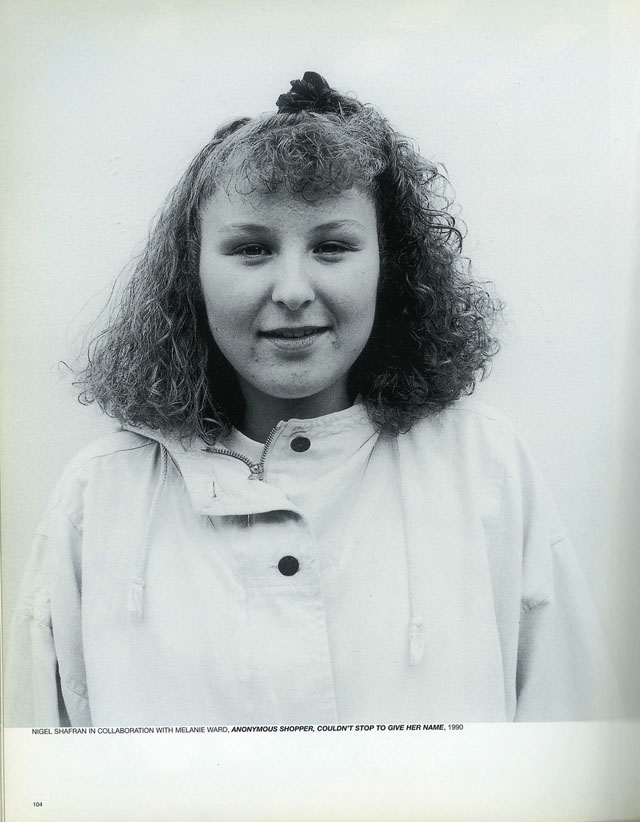 Nigel Shafran in Collaboration with Melanie Ward, Anonymous Shopper, Couldn't Stop to Give Her Name, 1990.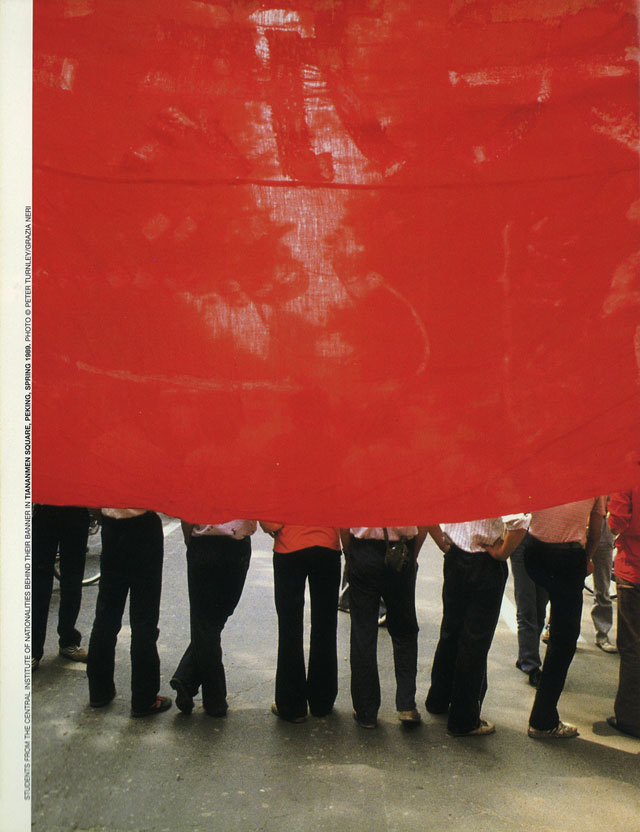 Students from the Central Institute of Nationalities behind their banner in Tiananmen Square, Peking, Spring 1989.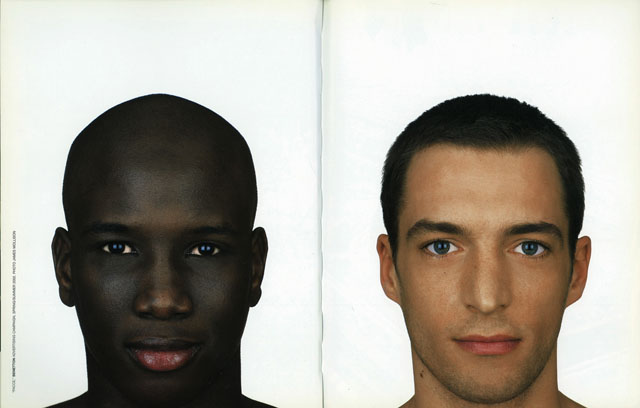 "Facce," Benetton advertising campaign, Spring/Summer 2002. Photo James Mollison.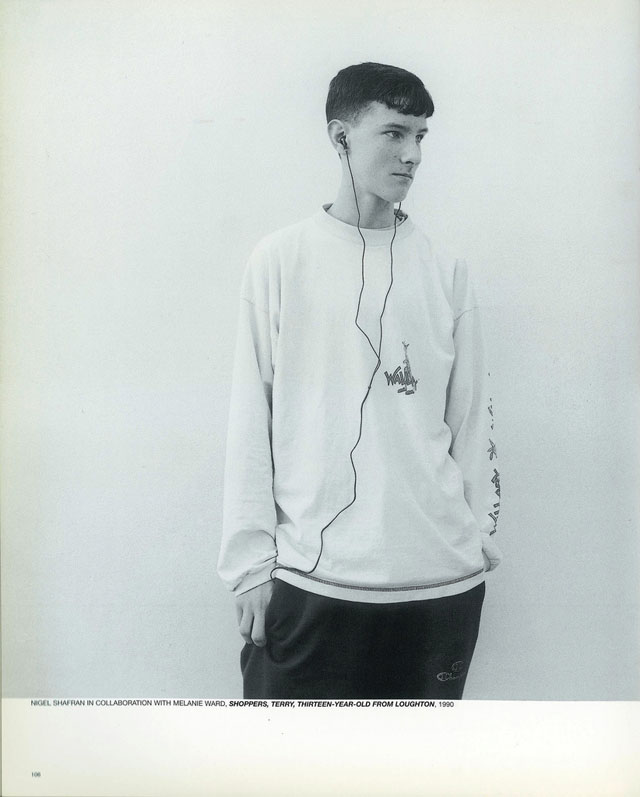 Nigel Shafran in collaboration with Melanie Ward, Shoppers, Terry, Thirteen-year-old from Loughton 1990.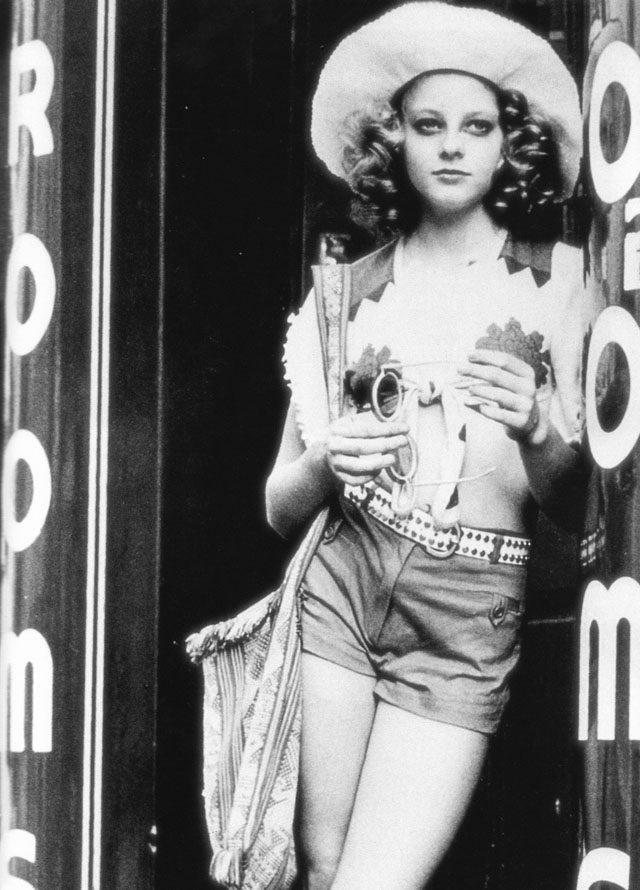 Jodie Foster in Taxi Driver (1976) by Martin Scorsese.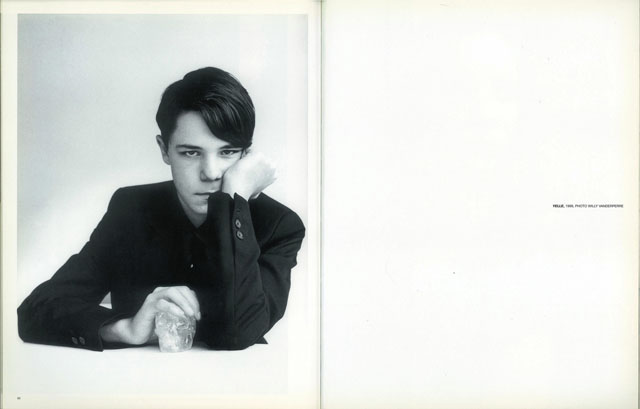 Yelle, 1999, Photo by Willy Vanderperre.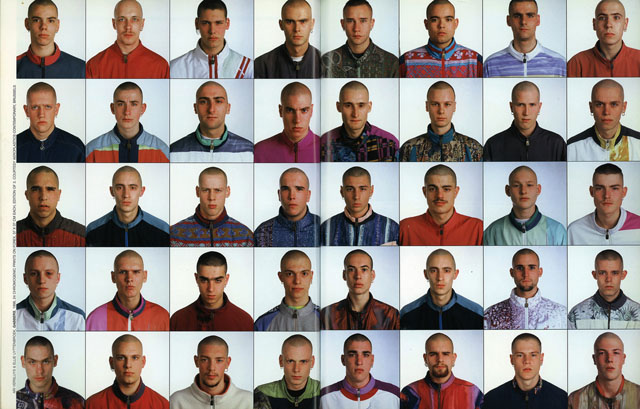 Ari Versluys & Ellie Uyttenbroek, Gabbers, 1998.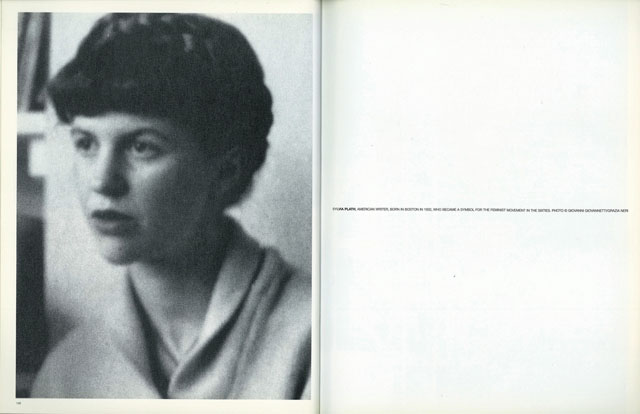 "Sylvia Plath, American writer, born in Boston 1932, who became a symbol for the feminist movement in the sixties."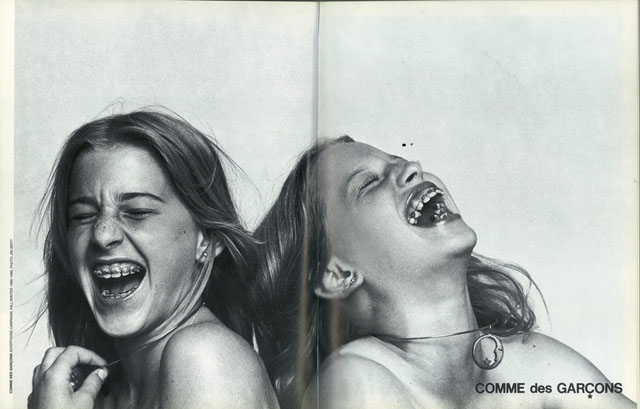 Comme des Garçons advertising campaign, Fall/Winter 1988-1989, Photo Jim Britt.
Images via here.