Cars have long been equated with youth due to their shared sense of rebellion, excitement and freedom. In the USA it was the Rockabillies and the Greasers that used the semantics of cars to reinforce their identities. In the UK it was the Boy Racer.
Given their affiliation with fast, furious machines, the story of the Boy Racer is not as romantic as you might have hoped. Firstly, they emerged out of the car industry in the late 1990s– a relatively conservative and adult industry that spawned boring cars and dull hobbyists — not a place you might expect an exciting subculture to emerge. Secondly, their appearance had as much to do with high insurance prices for under 20's as it did their pure passion and love for the sport — young teenagers could rarely afford to insure high powered engines so opted to 'soup up' cheaper engines. Finally, they were associated with the casual look — a working class, football aesthetic that was seen by the media and the public as un-aspirational and became a point of ridicule in the late 1990s.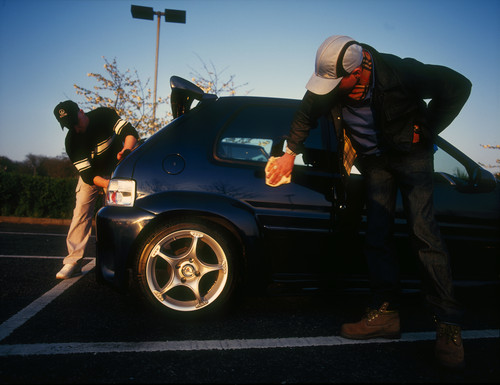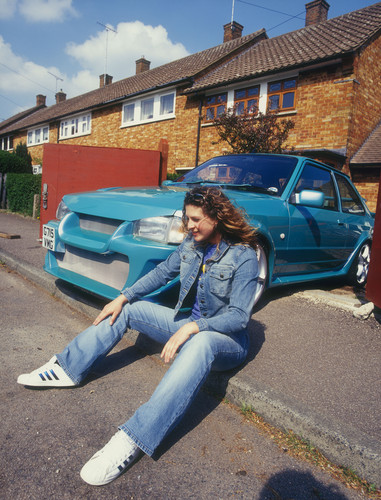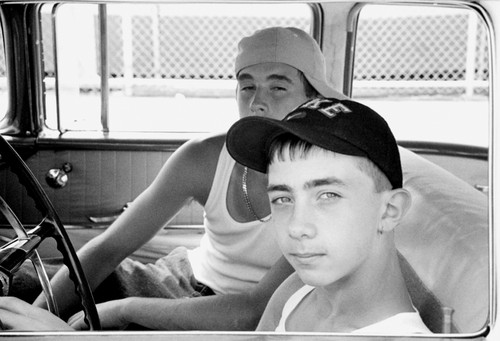 Despite that, the Boy Racer holds a special place in the heart of many Brits that grew up around the time of their emergence. They were the symbol of freedom, fun and friendship. They were easily identifiable in their shell suits, Reebok classics and tightly fitting caps (with peaks curved so perfectly into a semi circle it was like looking down the entrance of a tunnel) and 100's of them could be found every Saturday ragging around Tesco's car park or pulling hand brake turns on the Essex waterfront.
In my town Boy Racers drove souped up versions of these:
Fiat Panda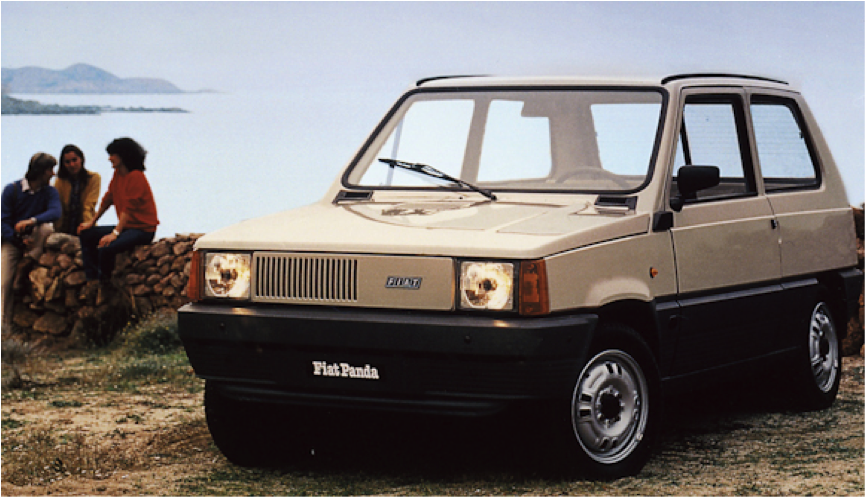 Vauxhall Nova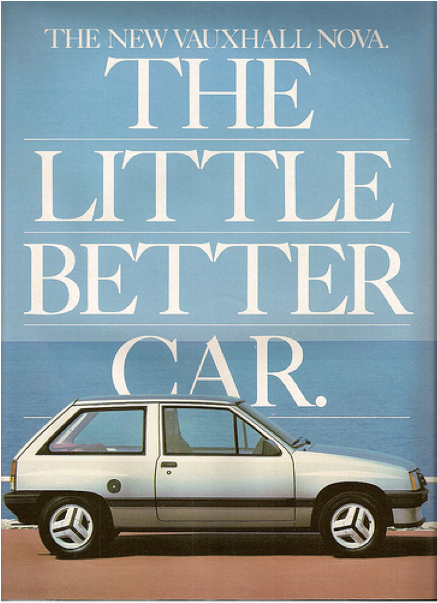 Seat Ibiza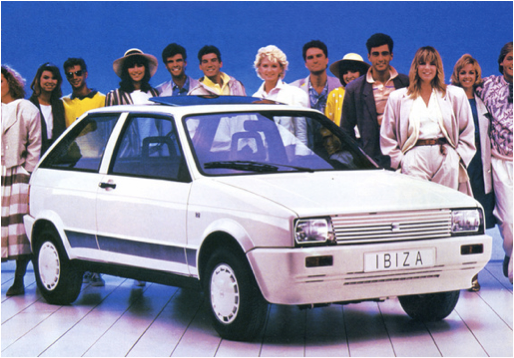 Peugeot 205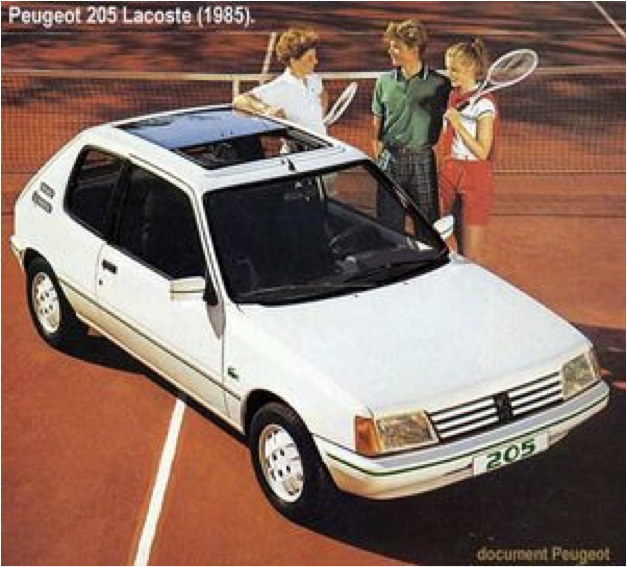 To make rather disappointing upgrades like spoilers, garish paint and decals, new lights and more: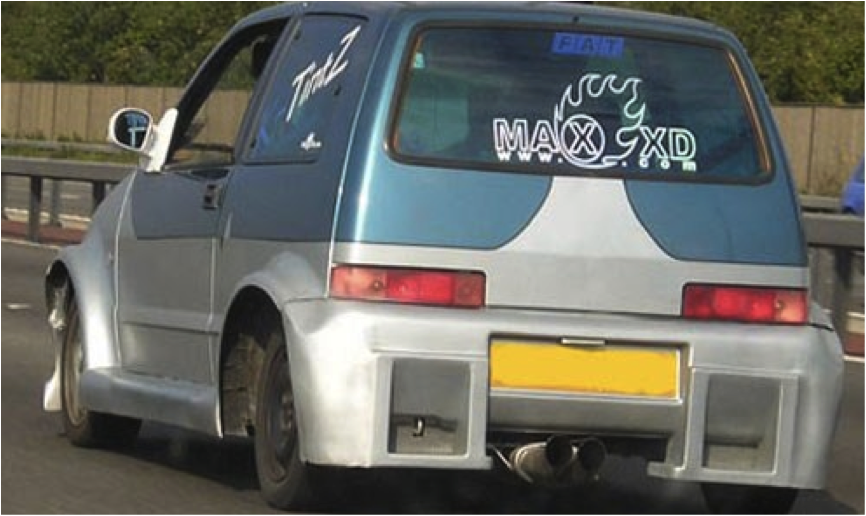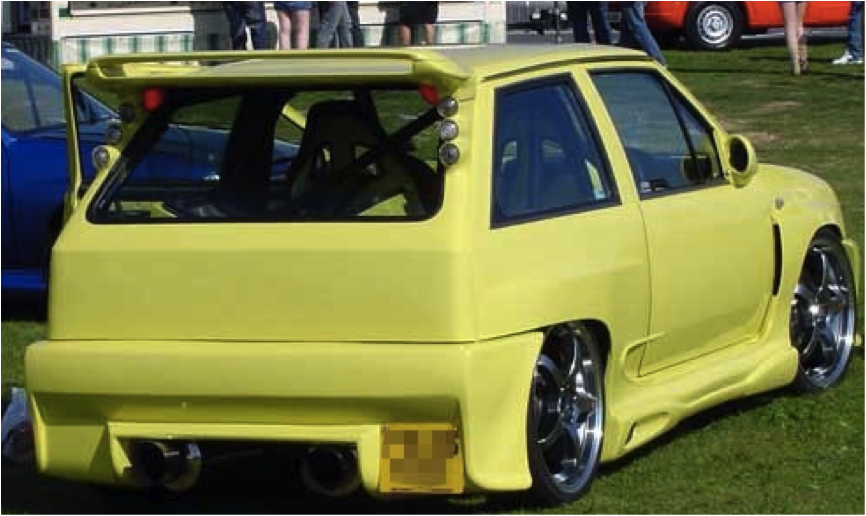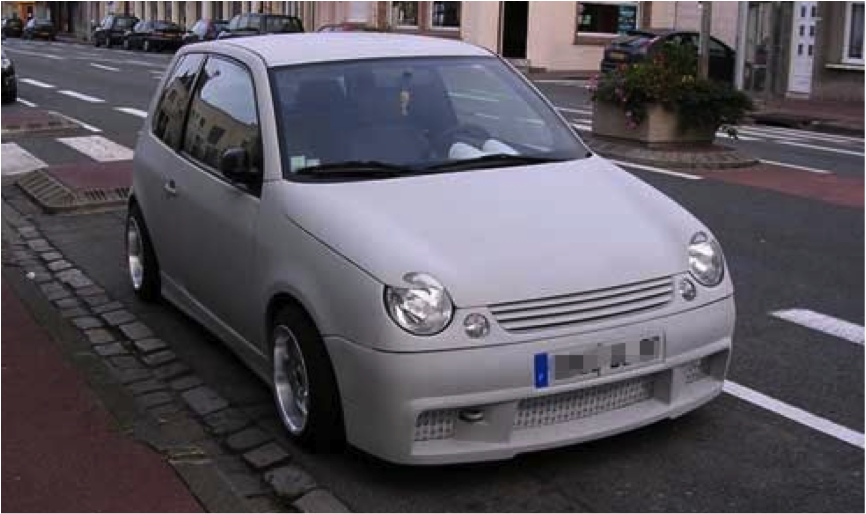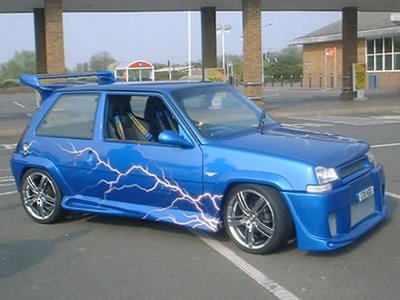 Today some people believe that change is in the air – arguing that teenagers in the UK talk about and all things automotive far less frequently, that cars no longer represent status or achievement, that they are no longer aspirational for British teens. In this context the mighty wagon has fallen and is quickly being replaced by computers, phones and other technology.
However, as far as I can tell, the streets of London are still awash with the roar of turbo engines and the sight of glistening paintwork. With super-cars from the Middle East now gracing our streets, it seems a new generation of British teens are flying the motoring flag.
Watch This Space.
Abigail Wilson began life in the UK and after a stint away finds herself back there working as a brand consultant and researching for various creative industries. Amongst others she has worked with Albert Maysles in New York and Laura Pannack in the Ukraine. She is currently collaborating with an editorial photographer, exploring the lives of gay ballroom dancers in the UK. Please feel free to contact her with any questions or queries at ajwilson@gmail.com.
Images via Panda 4×4, Flickr, Modified Cars, PYZINE and 205 Club.