A biased view of young protesters from the archives of Milwaukee's police officers, "Milwaukee's Finest." These photos are from 1967, featuring activists from Milwaukee's NAACP Youth Council.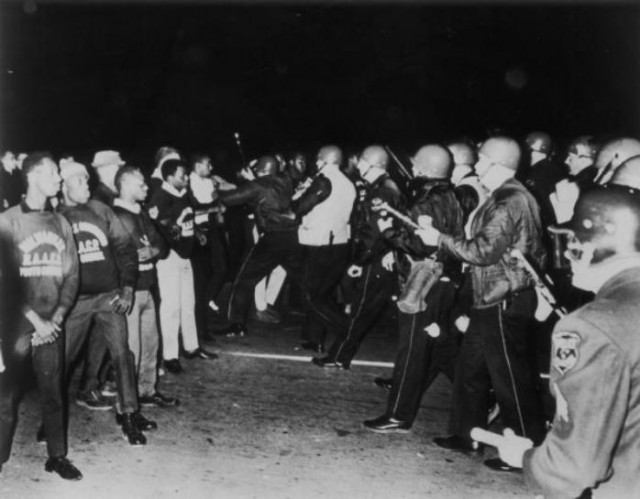 Police clash with civil rights protesters and members of the NAACP Commandos during the open housing marches of 1967.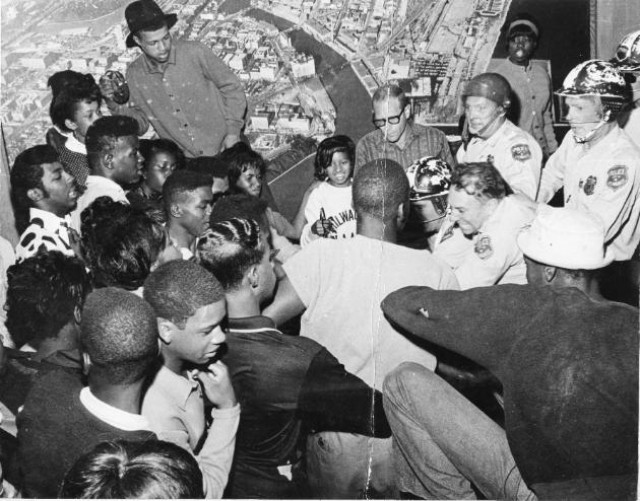 I know it was taken in September 1967, in the front lobby of the Mayor's Office. A group of protesters demanded to see the Mayor. When he refused, they refused to leave. The police were called to clear the lobby….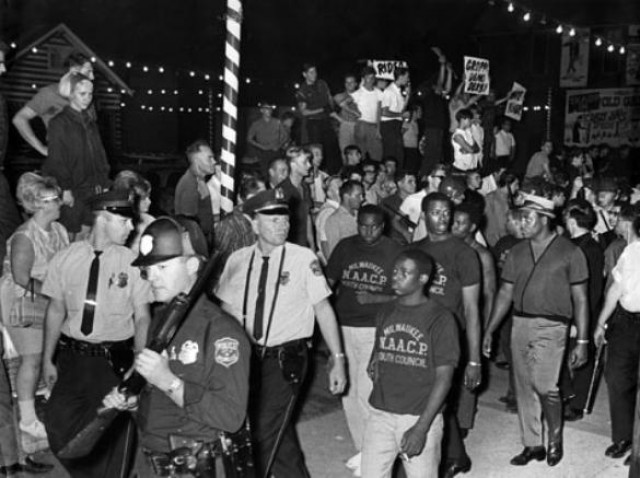 Open housing marchers enter the south side under police guard.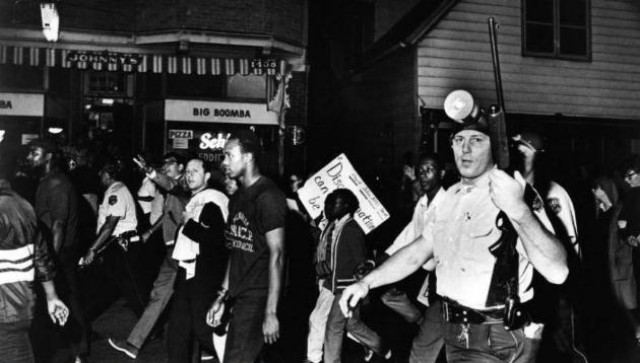 An officer guards marchers as they head to Milwaukee's South Side during an Open Housing March.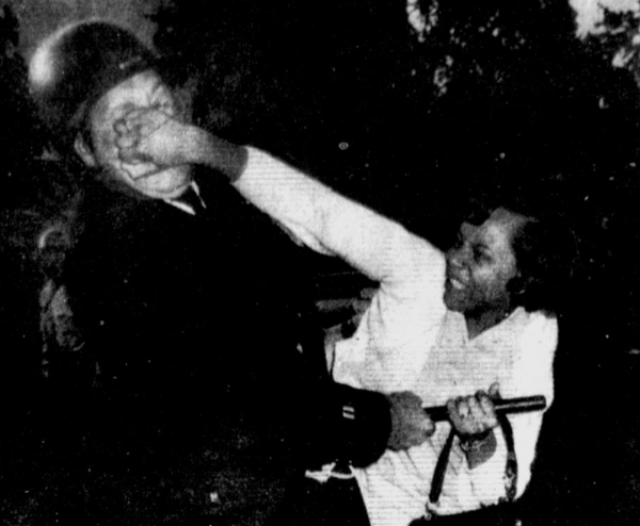 A protester expresses displeasure with local law enforcement.
See more of Milwaukee's Finest 'Through the Years' 1960-1969 archive