On the island of Zanzibar, a semi-autonomous state off the coast of Tanzania, there is an old cultural belief that Islam and women's soccer are incompatible. A team called the New Generation Queens is challenging this belief and its players are leading a new wave of Muslimah football on the island, transforming long-held ideas about women, Islam, and sports.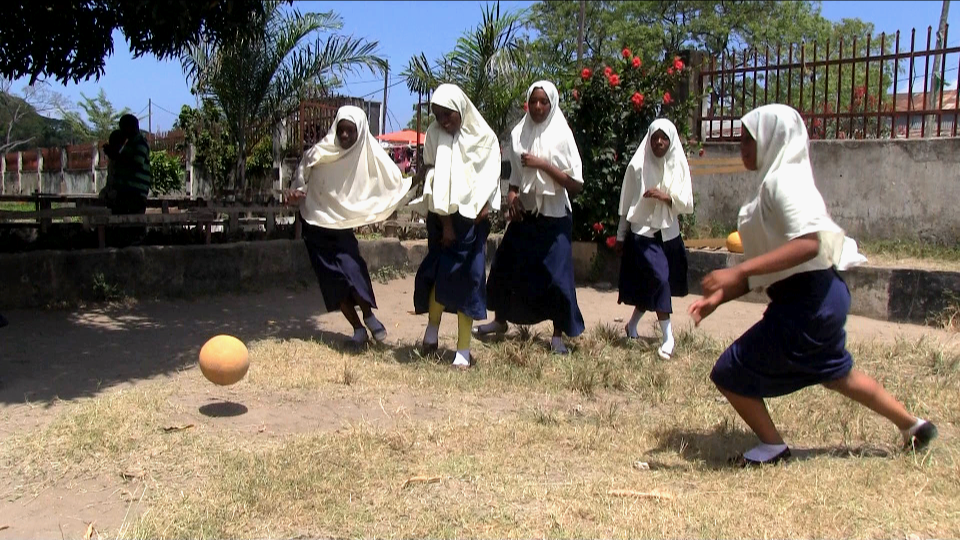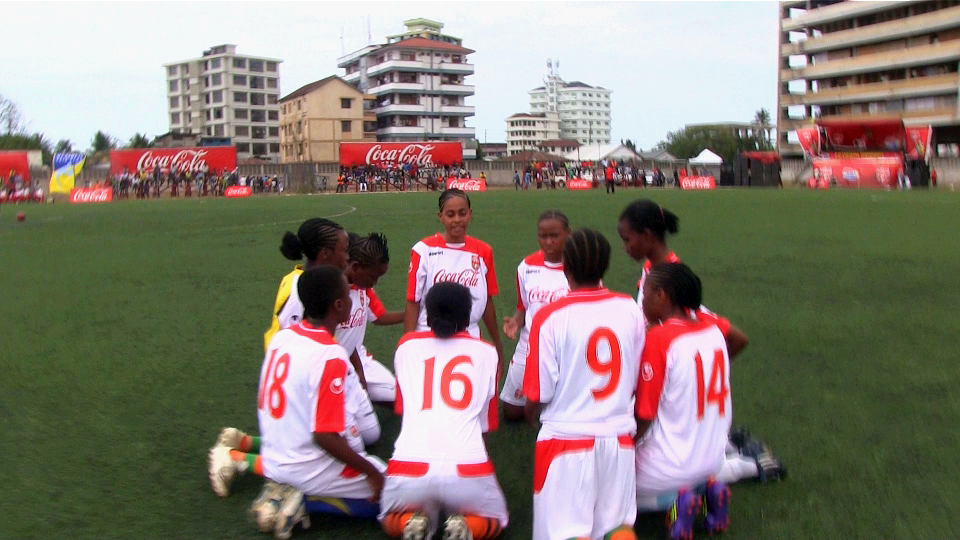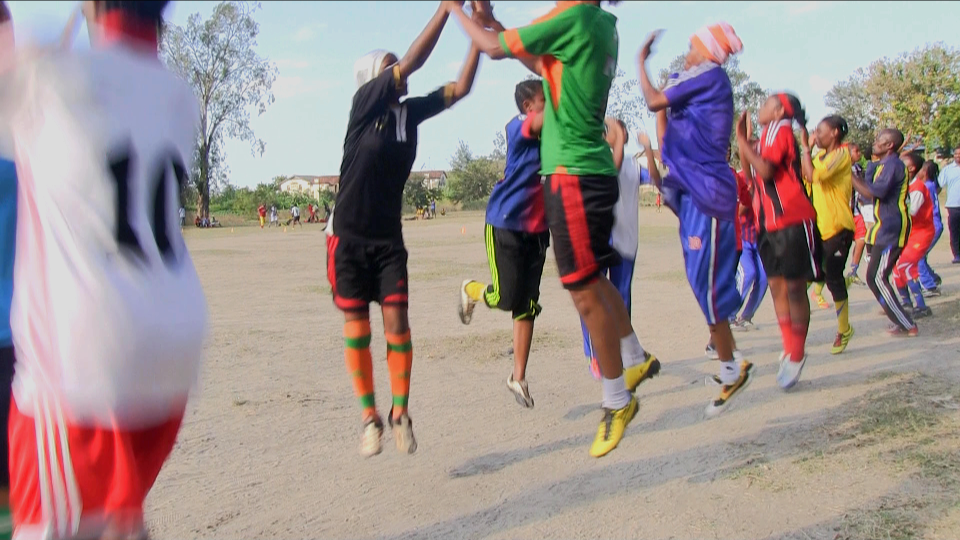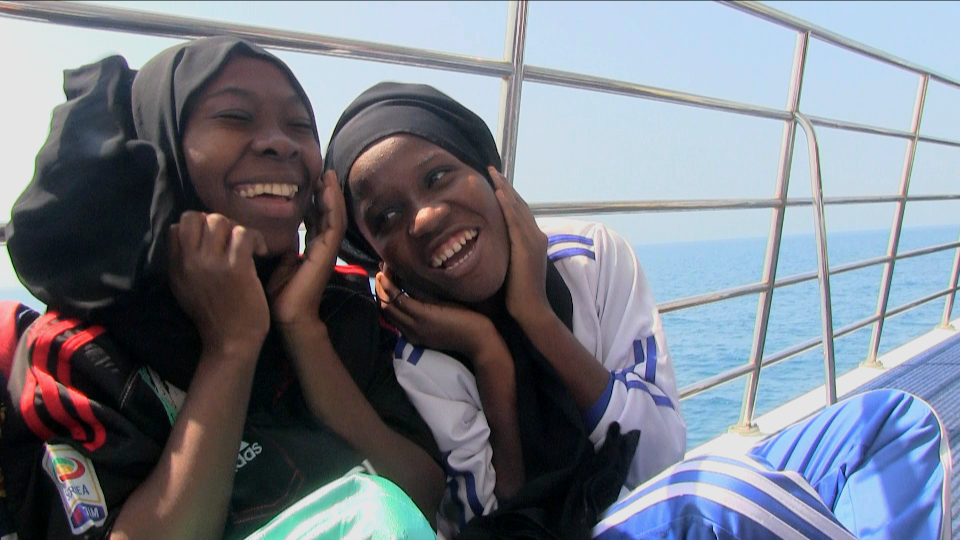 These women face criticism from their community for wearing shorts, competing against men, and playing in front of male spectators. Though many of the players were initially forbidden to participate by their families, and others have been pressured by their husbands to give up the sport once married, the New Generation Queens have been slowly shifting perceptions about women's soccer on the island. In the past six months alone, three new women's teams have formed, and under the leadership of Nasra Mohammed, assistant coach to Tanzania's national women's football team, the sport is being introduced to girls in thirty schools across the island.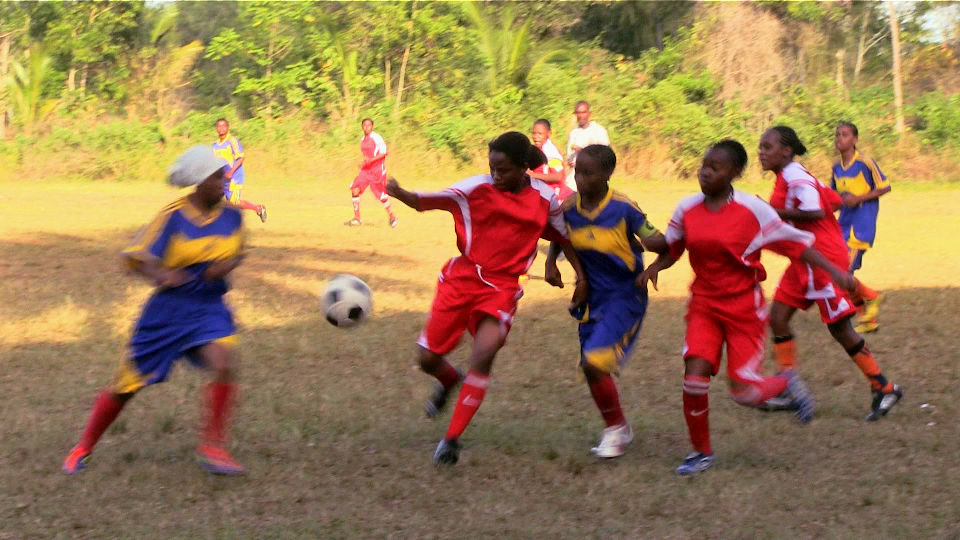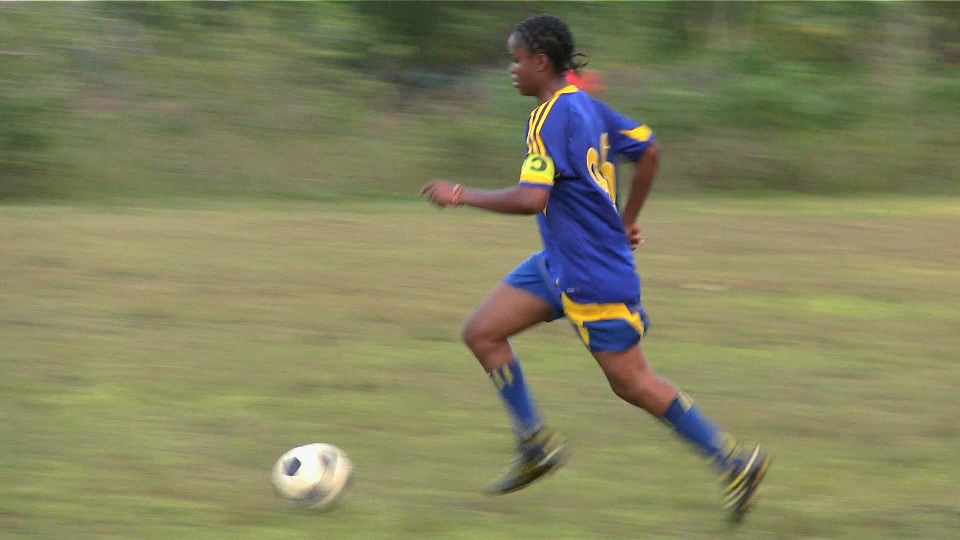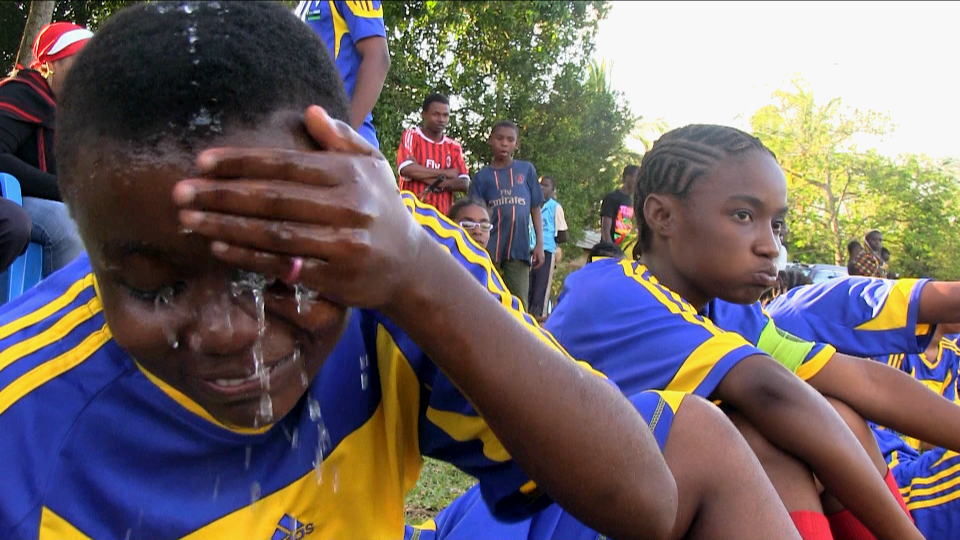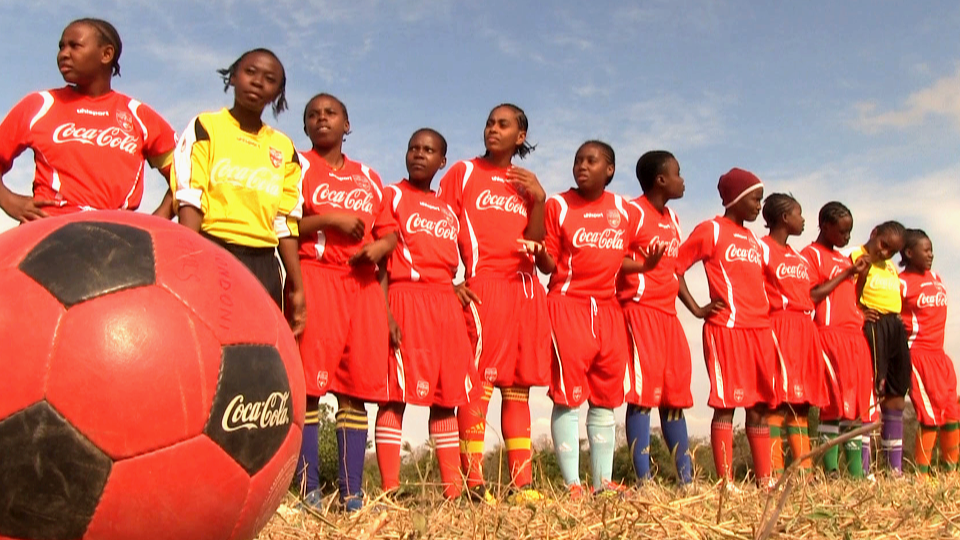 The women of the New Generation Queens do not share the belief that playing football as a woman is immoral. Their love of sport outweighs the hardships of participating, and they are fiercely committed to sharing their passion with others. The players aim to show their community that football and Islam are not incompatible, but that they can be strongly committed to both sport and religion. These film stills depict that very synergy.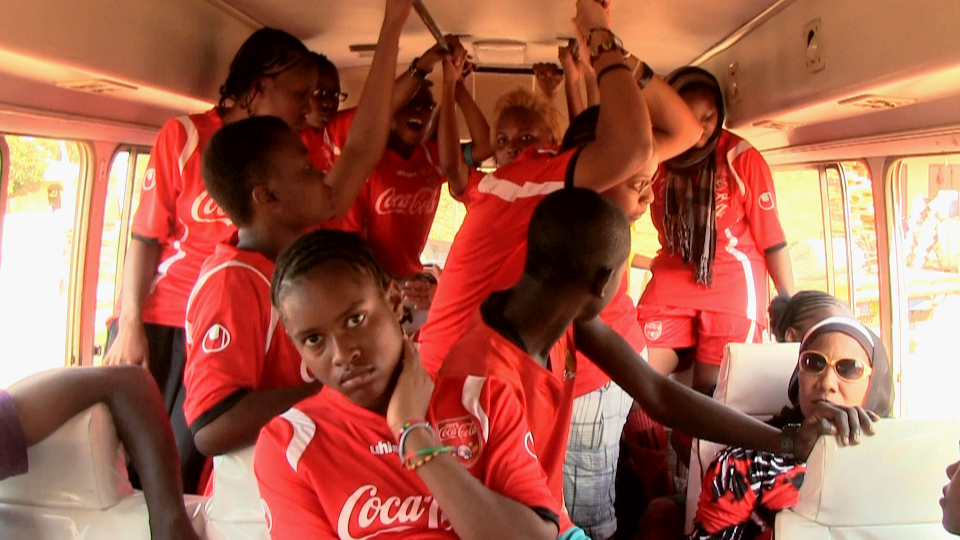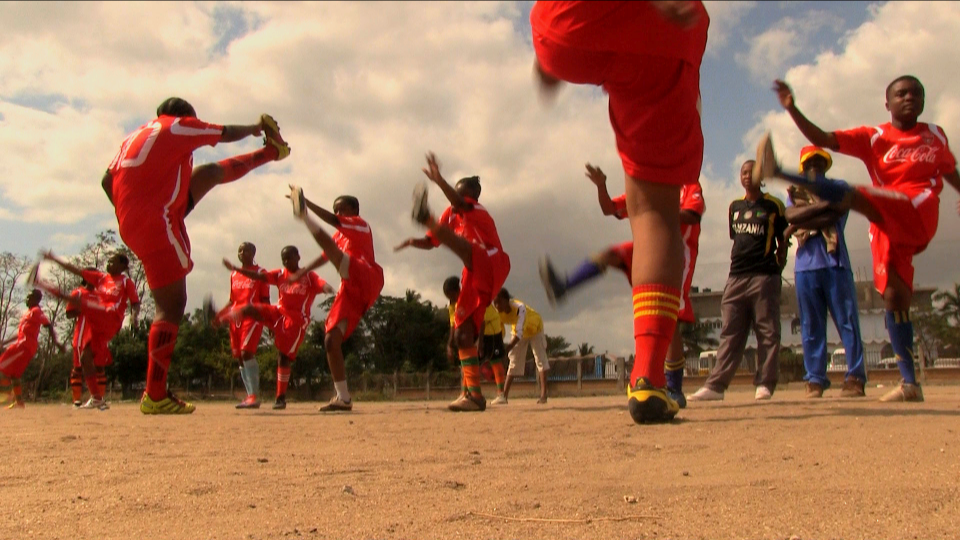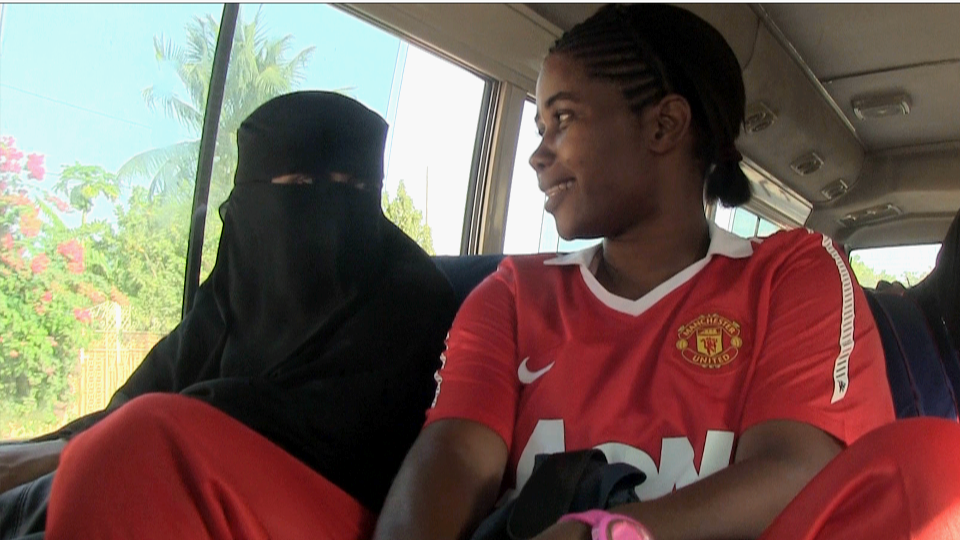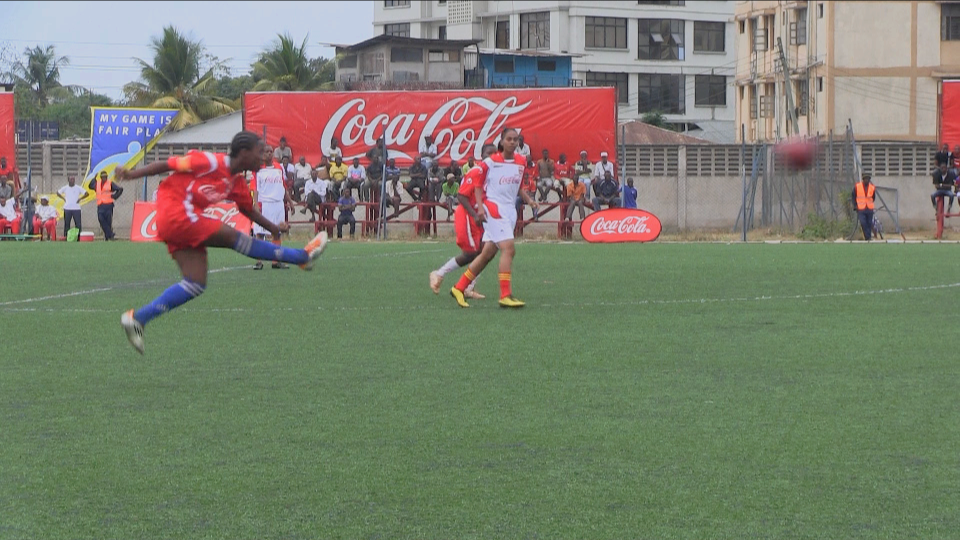 Culled from a documentary currently in production—a collaboration between the filmmakers and players—these stills capture the spirit of these strong women at the forefront of a movement for a more equitable and inclusive world. They aim to challenge stereotypes in Zanzibar and elsewhere around the world. These women are empowered by their dedication, community, and faith. They are strong, they are role models, and they are challenging the myth that women's soccer is immoral. They are the New Generation Queens.
Megan Shutzer is a graduate student at Stanford University, studying International Policy. When prior work brought her to Zanzibar in early 2012, she immediately sought out a women's soccer team and she has been playing with the New Generation Queens and plotting to make this documentary ever since. Not only were the players on the team immediately compelling, and their stories even more so, but Megan quickly discovered that her new footballeuse friends were eager to join her in making a documentary so that they could show other young women in Zanzibar that there is an opportunity for them to play soccer, be active, and experience the empowerment that sports can bring to one's life.
Katie Tygielski is a documentary filmmaker and graduate of Harvard University, specializing in visual ethnography and childhood film. Her previous works have been shown in film festivals across the globe, including winning "Best Undergraduate Film" at the Society for Visual Anthropology Film Festival, 2012. As one of three women to be the first to play on her high school's American football team in rural North Carolina, she strongly values sports being accessible to everyone, regardless of gender.