Krumping, a popular hip-hop dance style from Los Angeles, has made its way to Liberia thanks to the internet and creative teens hungry for innovative outlets for their talents.
"For me, when I'm krumping like if I'm mad about something, or like I'm not feeling easy, it takes a lot of stress out. It really drains out all the anger or any personal problem you have," says 17-year-old krumper Franklyn Dunbar (pictured below).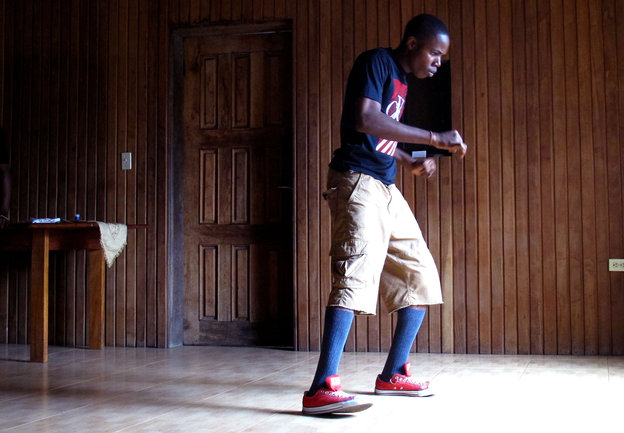 These krumping teens are among the first generation of Liberian people coming of age in the aftermath of the brutal, 14-year-long civil war that killed more than a quarter of a million people before ending in 2003.
Says Dunbar's mother, Nowai, "These kids, after the war, really don't have anything. We have a lot of creative children in our country; it's just that we're not taking advantage of that."
via Okay Africa