D.W. Griffith's "An Unseen Enemy" (1912) was the Gish sisters' first film. Lillian was 19 and Dorothy was 14. The girls got their foot in the door by way of the silent film star Mary Pickford, who was a childhood friend of theirs.
Griffith was enchanted by their classically feminine, fae looks and twin-ish resemblance. He was unable to tell them apart and on set he tied a red ribbon in one Gish's hair and a blue one in other's and shouted "Red, you hear a strange noise! Run to your sister! Blue, you're scared too!"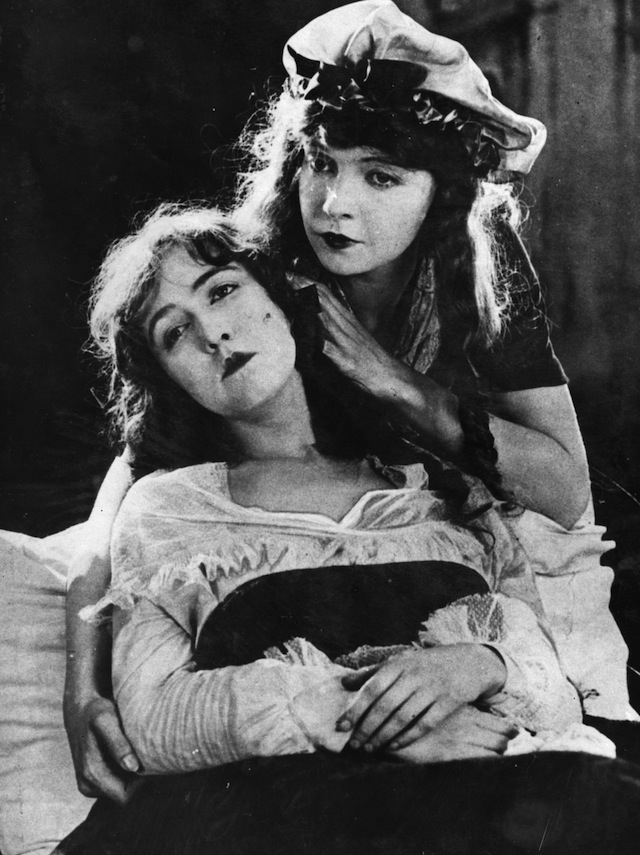 Linda Arvidson, Griffith's first wife, recalls: "For quite a long time they merely did extra work in and out of pictures. Especially Dorothy, as Mr. Griffith paid her no attention whatsoever and she kept on crying and trailed along. Dorothy was a person of insignificance, but she was a good sport about it; a likable kid, a bit too perky to interest the big director, so her talents blushed unnoticed by Mr. Griffith. Lillian regarded Dorothy with all the superior airs and graces of her rank. At a rehearsal of 'The Wife', in which picture I played the lead and Dorothy the ingénue, Lillian was one day an interested spectator. She was watching intently, for Dorothy had had so few opportunities and now was doing so well that Lillian was unable to contain her surprise. And as she left the scene she said, 'Why, Dorothy is good. She's almost as good as I am.' Many more than myself thought Dorothy was better."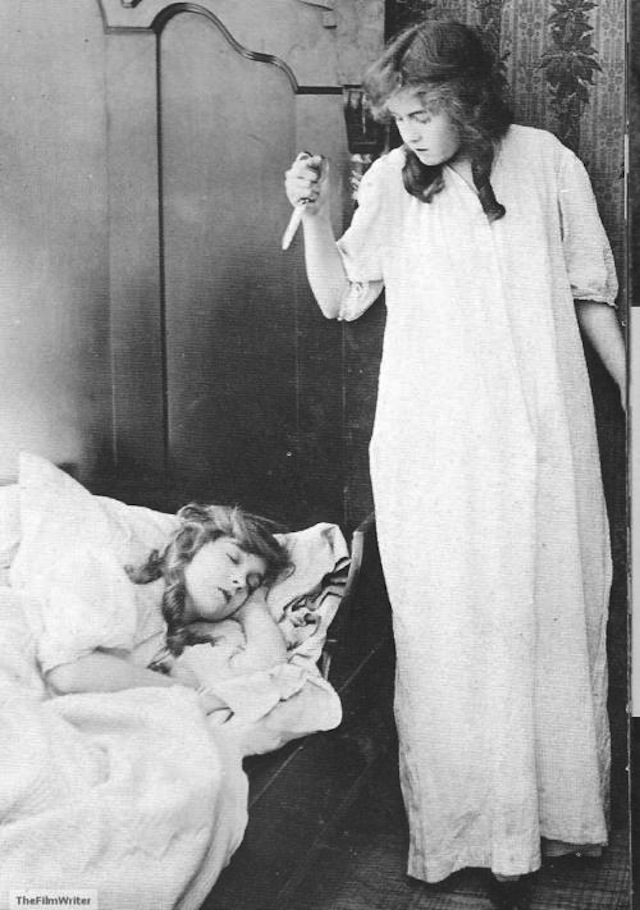 Dorothy died at the age of 70 with Lillian by her side. Lillian lived to be 99. They are buried next to each other at Saint Bartholomew's in NYC.