Today and tomorrow Teenage is screening at the Traverse City Film Festival, founded by local Traverse City resident Michael Moore (pictured below as a teenager).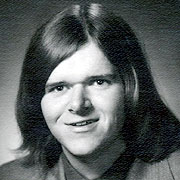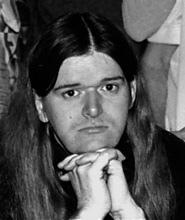 Digging a little further into the history of Traverse City's young people, we came upon the National Cherry Festival hosted in Traverse City since 1925. In the video above (a DVD extra from the film "We're In The Movies" from the History Center of Traverse City), the US Coast Guard brings Cherry Queen Jean Halmond and her court to the city docks. A grand parade of children, pets, colorful floats and new Cherry Queen competitors processes through the streets of Traverse city.
Below, 19 year-old Jean, presents a 30 pound cherry pie for President Roosevelt to Presidential Secretary Edwin M. Watson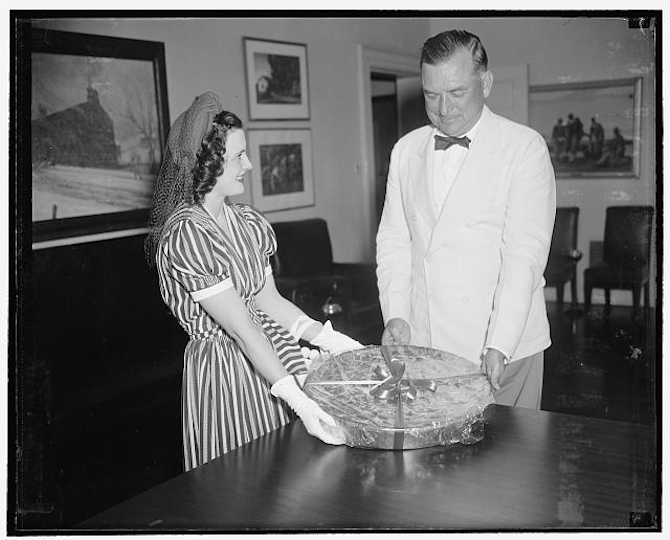 In this Miss Michigan competition photo from 1956, Cherry Queen of Traverse City Sharon Dolan is at top left.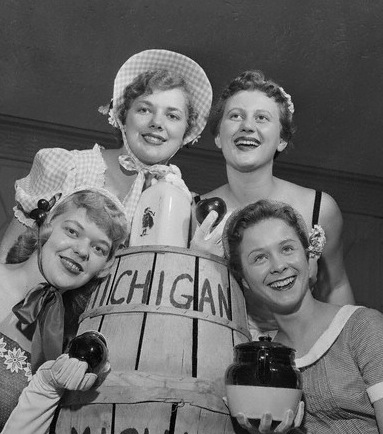 Photos from Corbis, the Traverse City Film Festival and Don Harrison on Flickr.