We recently acquired a goldmine of teen-ager cartoons thanks to Ed Halter. Take a peak inside Keen Teens or 101 ways to Make Money by Stokie Allen, 1955. These young ones have caught the DIY entrepreneurial spirit—Bill designs doggie toys, Rae makes fancy figurines, Cecil constructs crate doll houses, Jackie builds boats, Jo Ann ties her own flies to sell to fly fishermen. Smarts & crafts!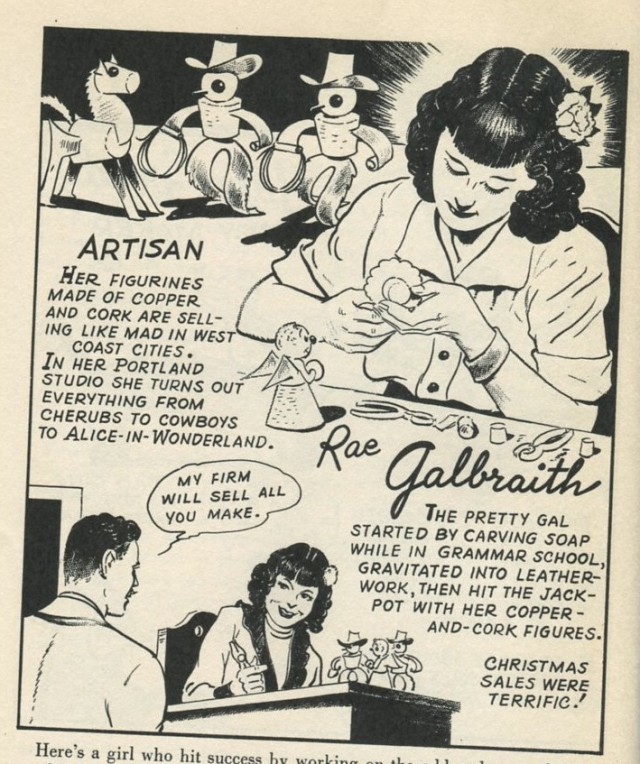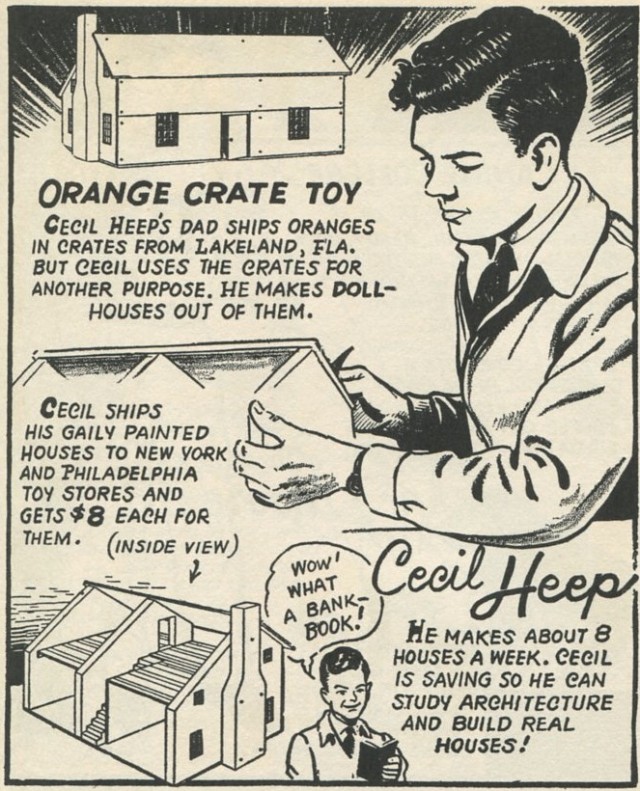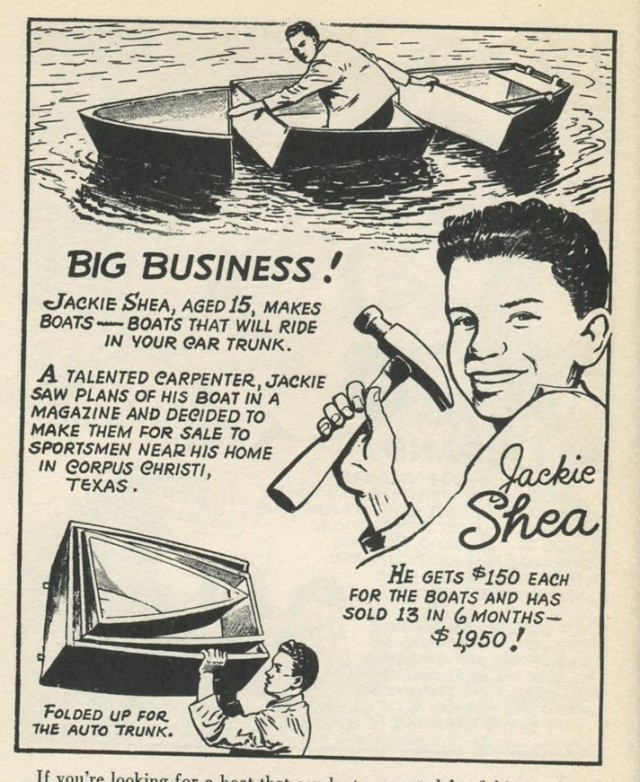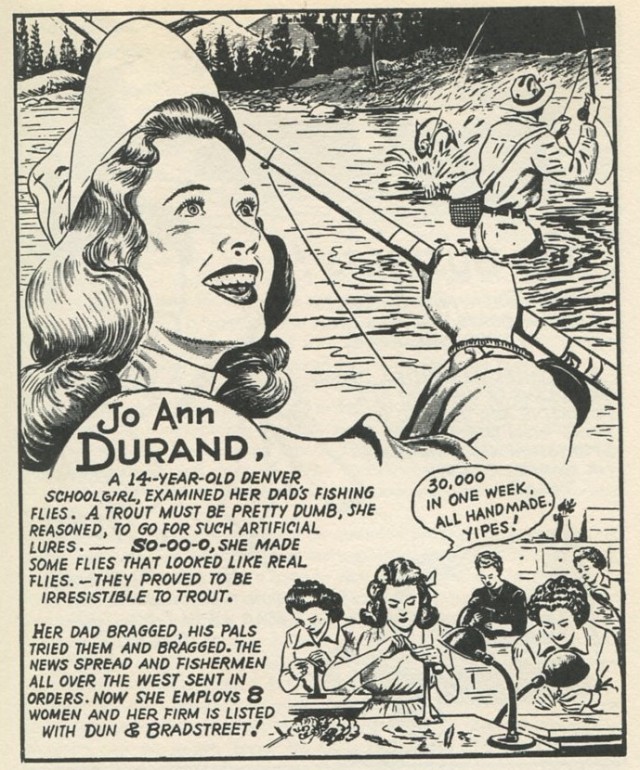 From "A Note from the Author"
Teen-agers, this is your book. Nothing has been included that has not already proved of interest to you. It is a collection of stories about other boys and girls who are doing a fine job of getting along in the world, about successful young Americans who are finding ways to make money and are having fun doing it.