The Young Alaskan. All right! Smart, sporty and cold.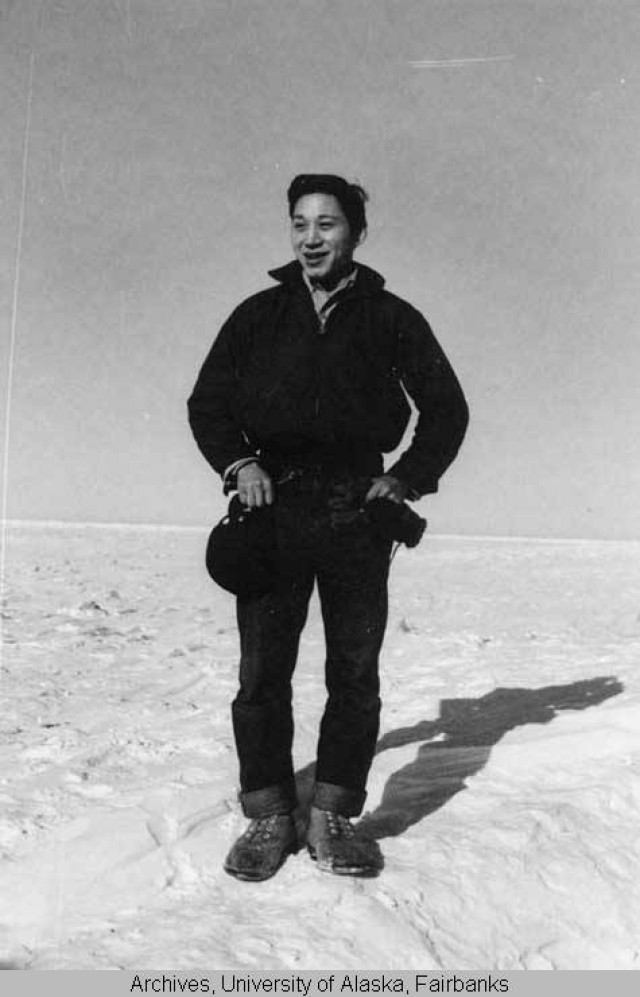 Howard Stone of Point Hope, c. 1939-59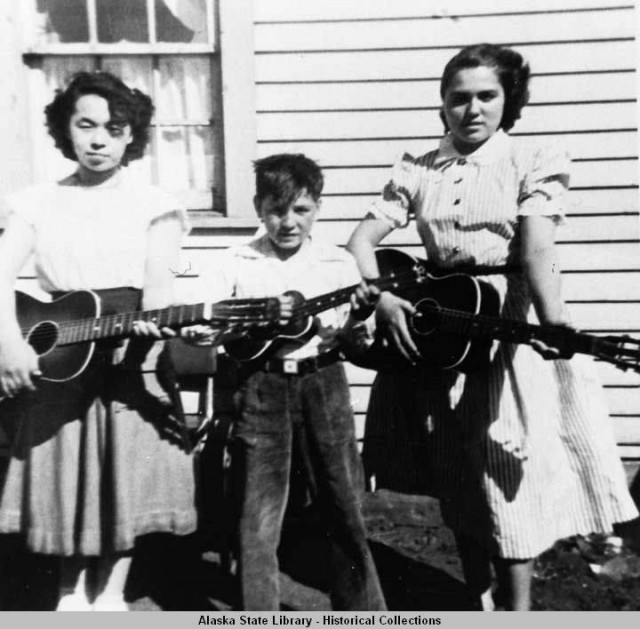 Harry (holding ukelele), Edna and Martha Krukoff (both with guitars).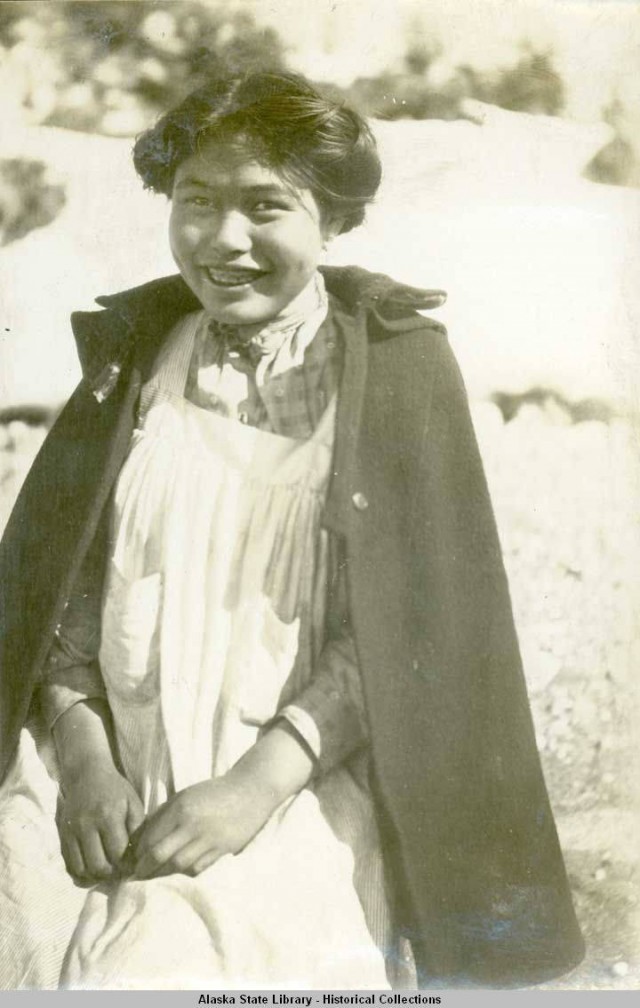 Indian girl wearing smock dress and dark coat.  c.1896-1911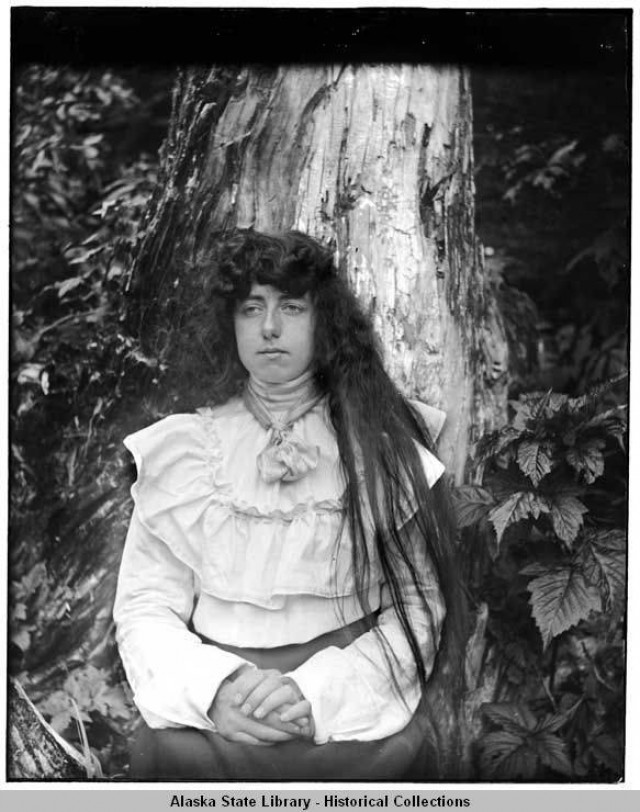 Vera, in late teens, with her hair down. c. 1896-1920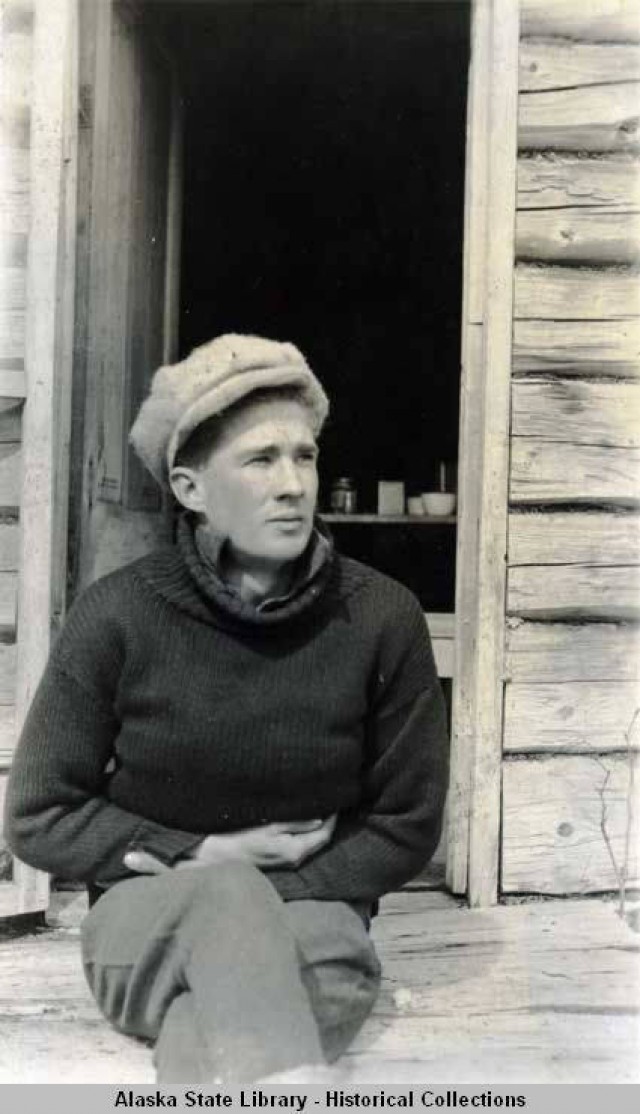 Wade Olsen. c. 1896-1911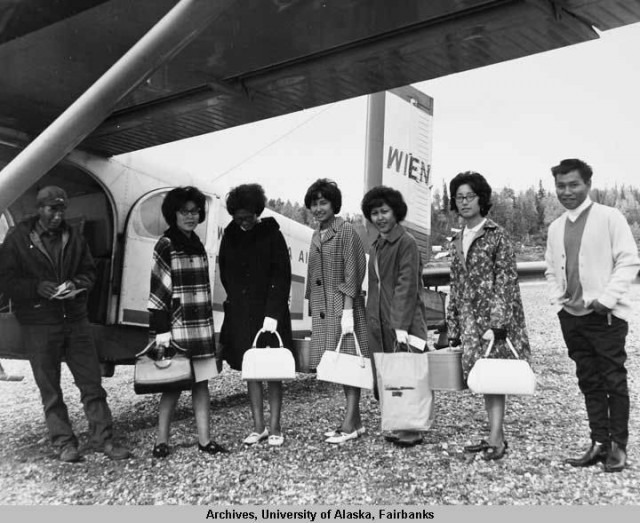 Students leaving for school from a sand bar airport of the Kobuk river. Shungnak village in background.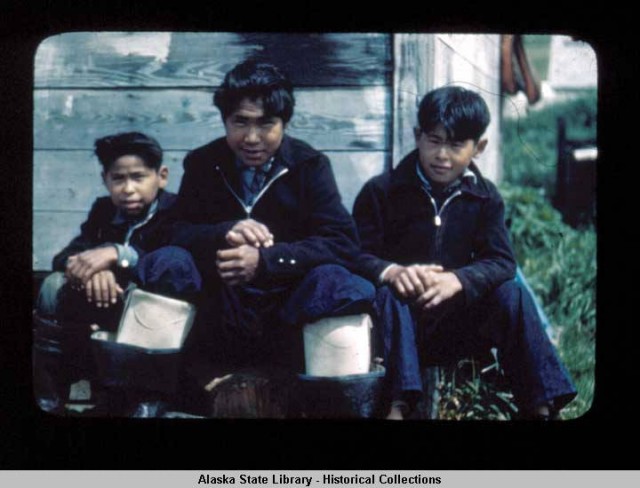 Attu Natives, 1941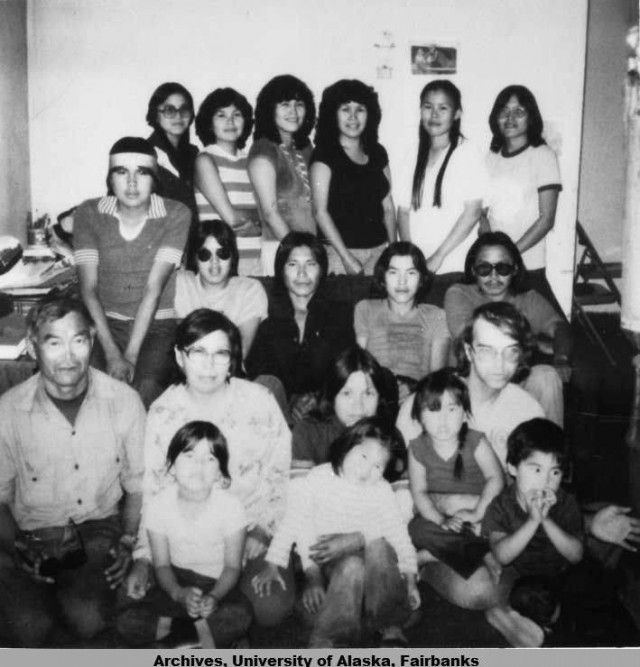 Johnson and Bertha's family, 1970s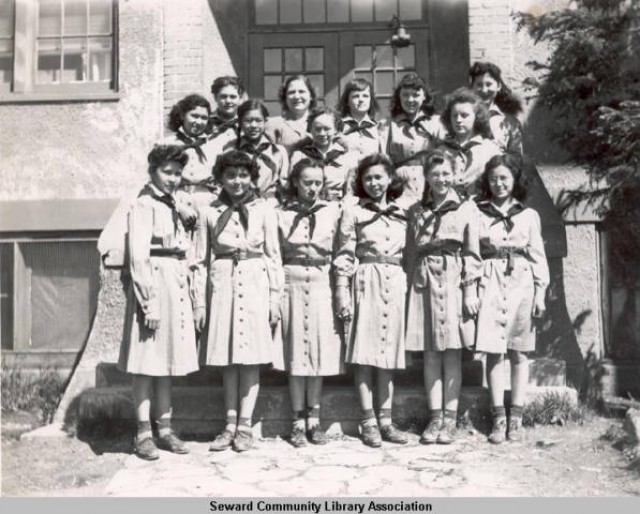 Girl Scout Troop, c. 1946-1955.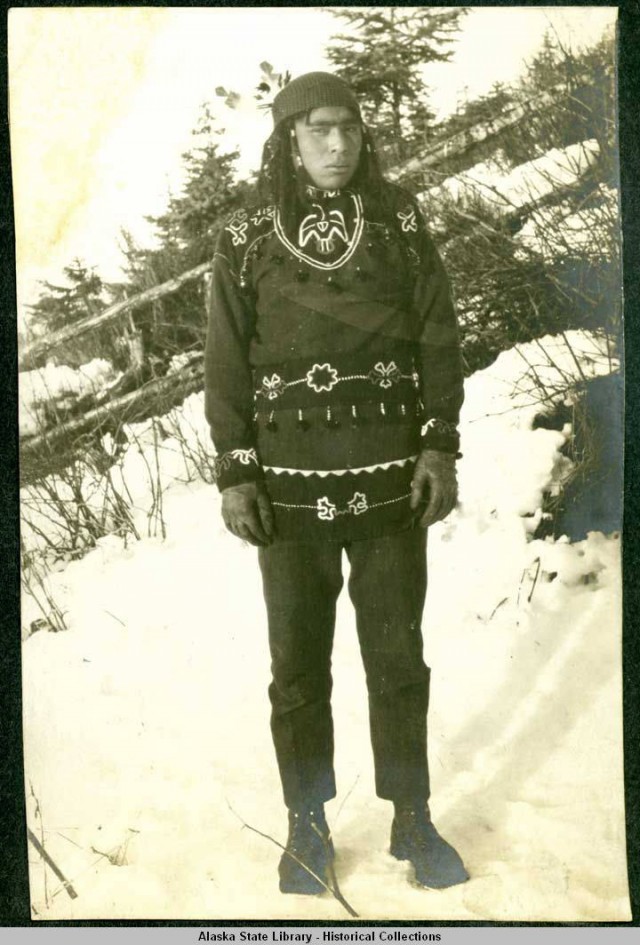 Young Katalla Indian man wearing beaded jacket standing near snow-covered hillside. c. 1896-1913