Noor Inayat Khan was the first female radio operator to be sent into occupied France during WWII. She was shot in the head in Dachau concentration camp after nearly ten months of brutal torture and interrogation during which she gave not one word of useful information to her captors and kept all of her lies consistent. Khan was of royal Indian Sufi ancestry and was the great-great-granddaughter of Tipu Sultan.
She was a musician who composed songs for the harp and piano and studied under Nadia Boulanger (who also taught Philip Glass and Aaron Copland) at the Sorbonne. She also published a children's book called Twenty Jataka Tales, published in 1939, the year Noor and her young brother Vilayat Inayat Khan, both in their early 20's, decided to devote their lives to fighting fascism.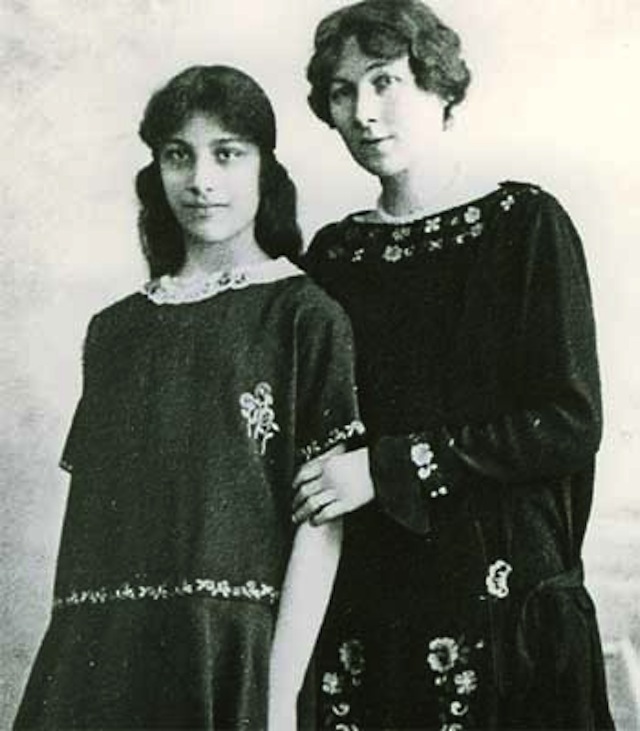 Above, a photograph of teenage Noor with her mother, Ora.
She fled France by boat to England just before France surrendered. After training as a nurse in the Red Cross, she joined the Women's Auxiliary Air Force as a wireless operator where she caught the attention of the British Special Operations Executive and became a spy in the elite resistance network, Prosper, under the codename "Madeleine." The S.O.E. had reservations about taking her on because of her gentle, otherworldly nature (one report described her as "not overburdened with brains") but during her capture by the Germans she was classified as "highly dangerous" and kept in shackles in solitary confinement for having fought so fiercely. She was sent to France but when suspicions arose that there was a Nazi spy among them and her British commanders urged her to return to England, she refused. She stayed in France for three months sending intercepted radio messages to England and ran a cell of spies across Paris, unaided, constantly changing her appearance and aliases. She was betrayed by a woman she knew and was captured by Gestapo in September 1944.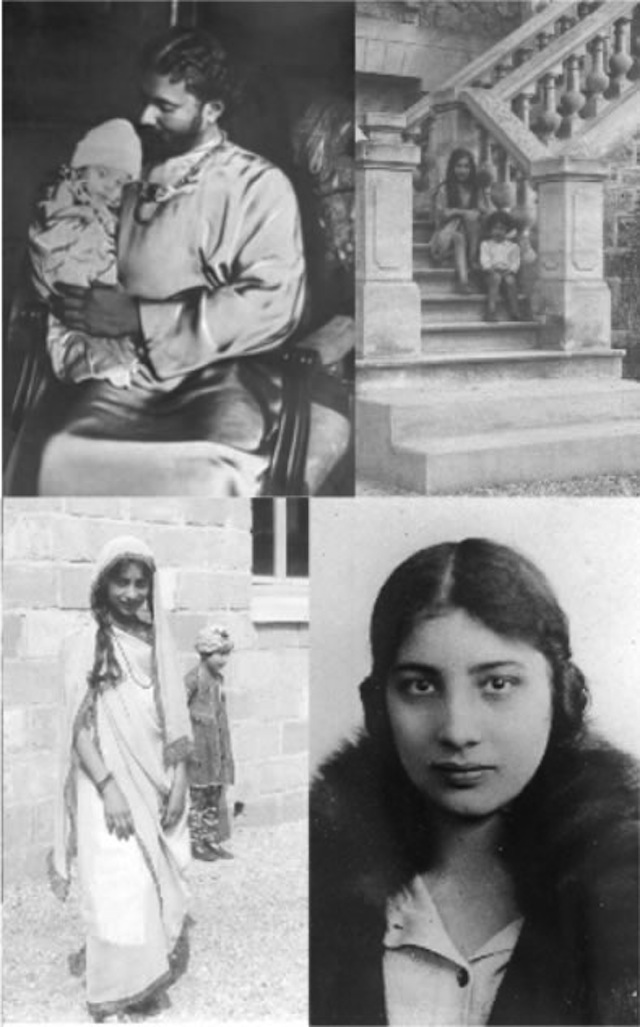 Above, Noor in her teen years.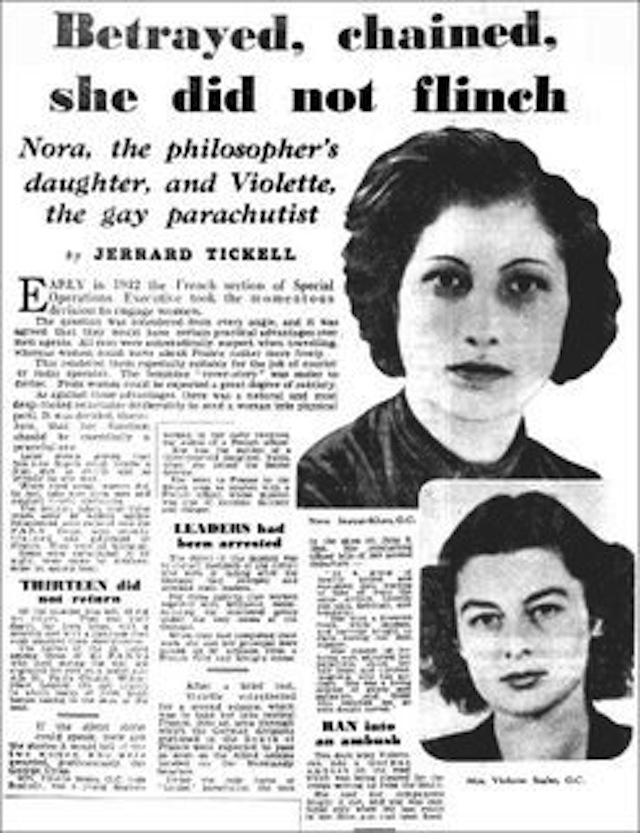 A monument to Noor was recently erected in London – it is the first statue of a Muslim woman in the UK. She was one of only three wartime women to be awarded the George Cross, the highest award of gallantry away from the battlefield.