I had no musical ability and I wasn't old enough to be a college radio DJ. I was into art and writing but needed something much more interesting to work on than the high school yearbook. I wanted to contribute to the underground music and publishing communities, make new friends and interview my favorite bands. So from 1988 until 1991 I published Primary Concern, a thick photocopied 'zine that I wrote, designed, printed, and assembled with few outside contributors. I started the 'zine in Philadelphia when I was in high school and ended it while I was at college in Pittsburgh.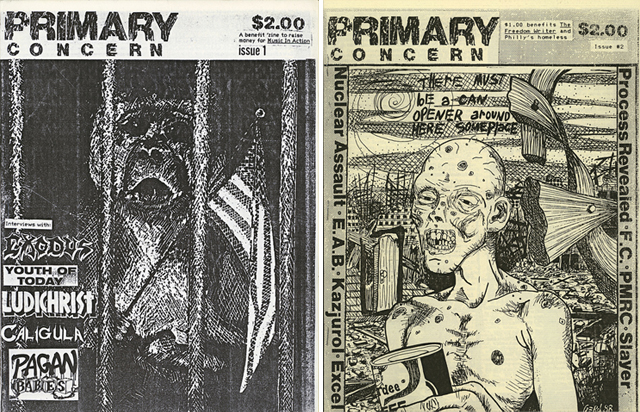 While publishing Primary Concern I acquired a pile of a couple hundred similar photocopied publications through trades, free review copies, or purchases. The collection of fanzines is the result of my own participation in this culture. Most of these 'zines were made by high school or college kids like myself. We were all figuring it out as we went along, sometimes looking to more established 'zines for inspiration. The musical focus was on hardcore punk and metal with the occasional nod to other noisy forms of rock.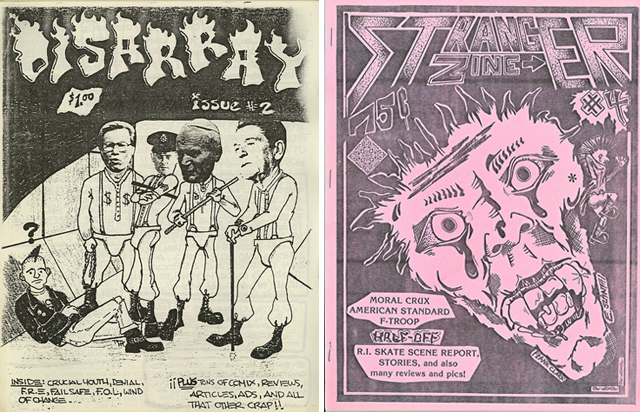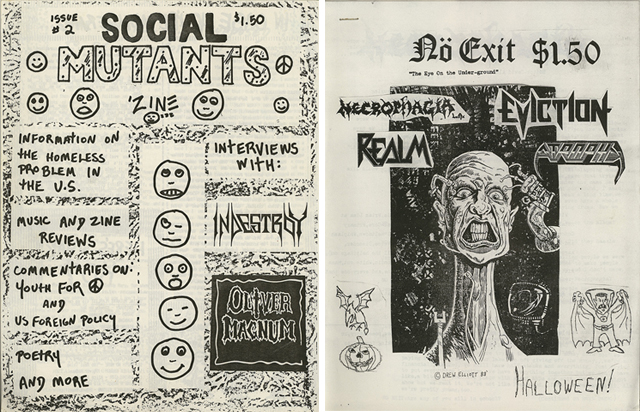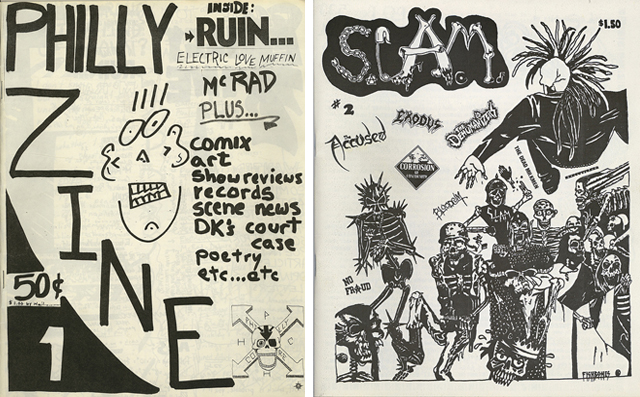 These 'zines will be the subject of a two-day Public Collectors reading room event in Chicago at The Storefront on 2606 N. California Avenue on August 6th and 7th, 2011 from 12:00 – 5:00 PM.
You can see more 'zine covers on the Public Collectors Flickr page.
Scans of articles from some of these 'zines can be found here:
http://www.publiccollectors.org/MusicUnderground.htm
— Marc Fischer is the administrator of Public Collectors (publiccollectors.org) and a member of the group Temporary Services. As a teenager he knew the lyrics to Slayer's entire "Reign in Blood" album by heart.